Stretch fabric is a cloth which has the ability to stretch. It is made partially of elastic fibers such as lycra, elastane, spandex (different names of the same synthetic fiber). There are also knit fabrics which stretch due to the production method – looping.
Stretch fabric simplifies sewing, as it is a figure-flattering material. Lycra (elastane or spandex) increases the wear resistance of the product, at the same time it doesn't neutralize the advantages of other materials. For example, stretch cotton cloth preserves all the positive properties of cotton fabric: breathability, water-absorbing function, hypoallergenicity. Stretch fabrics are perfect for women clothes, sportswear, stage outfits, underwear and home textiles.
Lycra vs Spandex vs Elastane
Lycra, spandex and elastane are different names of the same synthetic fiber, made of polymer- polyurethane rubber. Lycra is a brand name registered by the Dupont Company. This name of the elastic material is popular in UK, Australia, New Zealand, Brazil, Argentina, Ireland and Israel.
Spandex is an anagram of the word «expands». This name of the fiber is common for Asia, North and South America. It features exceptional elasticity, has a great crease recovery and returns to its original length after stretching (recovery rate is up to 95%).
Elastane is a prevailing name in European countries: France, Germany, Italy, Portugal, Spain and Holland.
1-way, 2-way and 4-way Stretch Fabrics
The two main types are 2-way and 4-way stretch fabrics. 2-way stretch fabrics have warp stretch or weft stretch (some call them 1-way stretch fabrics). They are enough comfortable to wear but are not suitable for such garments as sports or activewear. Another feature of 2-way stretch cloth is that it doesn't return to original shape.
The term one-way stretch can also refer to knits and their percentage of stretch. It is a very low level, which means that such fabrics stretch very little (0% — 25%).
4-way stretch fabrics can extend in both directions – crosswise and longwise, which creates better elasticity and makes them perfect for sportswear. Stretch jersey fabrics also have warp and weft stretch, because they are knitted, not woven.
Types
Let's see what the most popular stretch fabrics on the market are and find out their characteristics and uses.
Soft and opaque, with a 4-way stretch. Viscose material has more stretch than cotton jerseys
Soft, with an excellent drape, 2-way stretch and smooth finish. Cotton allows the skin to breathe.
Usually, cotton jersey knit fabrics do not contain elastic fibers and their ability to stretch refers to the method of production – looping
Women tops, dresses, skirts, wide-leg trousers, cardigans
Delightfully soft and breathable, opaque. Contains elastane or lycra (usually 97% cotton and 3% elastane or 98% cotton and 2% lycra)
Warmer weather dresses, blouses, shirts and skirts
Soft, breathable and pleasant to the touch, good choice for summer apparel
Blouses, dresses, shirts, skirts. Heavyweight stretch cotton is also perfect for jackets and trousers
Made of high quality cotton, with a crisp feel, keeps original color for a long time
Soft and smooth to the touch, considerably dense, keeps color very well
Blouses, elegant dresses and skirts. Heavyweight stretch cotton sateen is good for suits
Breathable and exquisitely soft, with good crease resistance, texture is slightly raised, completely opaque
Soft, usually with a lovely drape, can be semi-sheer or opaque, with a slightly raised texture
Dresses, blouses, tunics, tops, skirts
Smooth and lustrous, with a subtle sheen and gorgeous drape, lightweight
Blouses, dresses, skirts, evening wear and underwear
Opaque and crisp, with an exceptional drape and ability to hold shape, soft, with a matt sheen, usually medium or heavyweight
Dresses, jackets, skirts, trousers
Lightweight and breathable, ensures comfort in wear
Soft, with a silky hand and gorgeous sheen, lightweight, semi-sheer, creates beautiful drape, durable
Smooth and soft, durable and completely opaque,
warm and comfy, wrinkle-resistant
Jackets, cardigans, dresses, skirts, trousers and sweatshirts
With a dense texture, crisp hand, thin and durable, with a matt face and an easy drape
Soft and durable. It is usually made of cotton or viscose
Dresses, jackets, skirts, sweatshirts, trousers
Stretch Lace vs Stretch Tulle Fabrics
Stretch lace is an openwork fabric, which contains elastic fibers. Lycra (elastane) is added to lace during production process to make the fabric durable. Stretchable lace is perfect for such details of apparel as sleeves, as lycra makes them less wearable. It is an ideal choice for lingerie, overlays, shrugs and more.
Stretch tulle is a lightweight mesh fabric with a touch of elastane. It usually has a wonderful 4-way stretch. The fabric is soft and features a fluid drape. Stretch tulle is perfect for underlays and inserts. Choose it to decorate necklines, hems or use it as overlay material.
How to Sew with It?
Stretch fabrics are pure pleasure to wear, however, it seems quite challenging to sew with them. Here are some life hacks that will help you with your design project.
Ballpoint Needle. If the needle point is sharp it can damage the fabric. The ballpoint needle features a rounded one.
Use Zig Zag stitch. This type of stitch will let your fabric stretch along the seam. It is an alternative to a serger.
Polyester Thread. Choose it instead of cotton thread. The polyester thread has a slight amount of stretch.
Do not stretch the fabric when cutting. It is super important. Put your stretch fabric on a table or floor without hanging edges and only after that cut it.
Curl factor. Check the edges of your stretch fabric. If they are curling, use a warm iron to flatten the edges.
Do not hurry and have fun! Sewing is a creative process.
Manufacturers
Tissura offers stretch fabrics from the leading European manufacturers. At our online store, you can buy stretch fabrics coming with the high quality and original prints from:
Italy — Luigi Colombo, Taroni, Carnet, Loro Piana, Cotonificio Albini, Leggiuno, Redaelli, Marioboselli Jersey, Grosber, Binda, Agnona, Ruffo Coli, Marco Lagattolla, Etro, Fabric Lab;
France — Belinac, Guigou, Sophie Hallette;
Switzerland — Hausammann;
Great Britain — Liberty.
Читайте также: Аппликация из ткани просто
Stretch fabric garments fit any figure, emphasize the body lines, they are durable and are pure pleasure to wear. Choose stretch fabrics for everyday apparel to look cool and feel comfy.
Stretch cotton fabric, 39 € (47 US$) per one running metre;
Stretch cotton fabric, 39 € (47 US$) per one running metre;
Stretch cotton fabric, 39 € (47 US$) per one running metre;
Stretch jacquard fabric, 59 € (71 US$) per one running metre
Silk is a timelessly trendy natural fabric woven from the cocoons of silk worms. The world's most famous fashion brands regularly apply it for various men's and women's outfits earning the admiration of the audience.
How to stay cool on a hot summer day? Wear fabrics built for the heat. Cotton, linen, viscose, silk – there are dozens of summer-friendly materials you can choose for your wardrobe. The best fabric to opt for when the temperature rises should be breathable and comfortable.
The wedding dress is one of the most important clothing items a woman gets to choose in her lifetime. It can be made of silk or cotton, lace or tulle, be strewn with sequins or embroidered with beads.
О компании
Компания Taj Vinyl специализируется на высококачественной искусственной коже ПВХ (винилискожа) и экокоже ПУ. Продукция компании Taj Vinyl уже 20 лет известна на российском рынке. Компания является одним из крупнейших поставщиков искусственной кожи и экокожи. В нашем ассортименте представлена продукция как эконом, так и премиум класса для:
автотюнинга (пошива авточехлов, перетяжки рулей, салонов)
производства и перетяжки мягкой мебели
корпусной мебели
медицинской мебели
яхт и катеров
галантереи
Хореки (HoReСa)
Экокожа и Искусственная кожа Taj Vinyl — это современные технологии, большой выбор цветов и дизайнов, выгодные цены, всегда высокое качество!
Цветовая палитра коллекций Taj Vinyl, отвечает запросам даже самого требовательного покупателя и поможет воплотить самые смелые дизайнерские идеи.
Мы можем произвести искусственную кожу или экокожу по вашей спецификации и цветовой гамме. Сроки поставки партии нужного Вам объёма уточняйте у менеджеров.
Мы работаем с большими производствами и частными предпринимателями. Для крупных заказчиков есть специальные выгодные ценовые предложения. В нашем интернет-магазине экокожи вы сможете заказать современный материал для вашего производства по доступной стоимости.
На нашем официальном сайте можно заказать продукцию по выгодной цене. Конкурентно способные цены, высококачественные материалы — это залог долгосрочного сотрудничества и успеха вашего бизнеса.
2 Way vs 4 Way Stretch Fabric: What Is And When/How to Use
Conquering those knits c an be a tough task especially when you forget which way the fabric stretches. What makes it even worse is that knits can stretch 2 ways and 4 ways and they never tell you which way they will stretch. That is something you have to figure out for yourself.
While the names should be self-explanatory some people do get confused. The 2-way stretch fabrics stretch two ways either widthwise or lengthwise. The 4-way stretch handles both width and length directions. The problem comes in when different vendors use different terms for the same material.
To find out more about the difference between 2 way and 4-way stretch and when or how to use it, just continue to read our article. It goes in-depth so you have all the information to know how to use this fabric.
What is a Two-Way Stretch Fabric?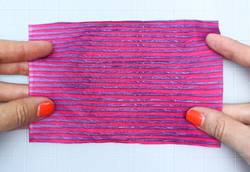 Two-way stretch fabric is a material that stretches either width-wise or lengthwise. It will not stretch in both directions at the same time. What that means is that this material is made for certain activities and cannot be used for those clothing items when you need to stretch in both directions at once.
You will find a 2 way stretch in knit materials. Depending on how it is woven your stretch for the 2 ways can be either width to width or length to length. The typical way is from one selvage edge to the other.
One drawback to the 2 way stretch is that it does not have the same recovery as 4-way stretch knits. What this means is that your clothes made from this material will begin to droop and look bad after too much stretching.
4-Way Leggings Meaning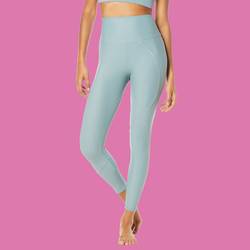 Leggings are those clothing items that go over your legs and slide up to your hips and keep your lower body a little warmer. 4-way leggings are those stockings that let you move freely as they will stretch in all directions and make moving a lot easier.
They will also make that movement more comfortable as the leggings will recover better and snap back into their original shape quite quickly. The best material to use if you want to make your own 4-way leggings would be the Brushed Poly Spandex Knit.
This fabric is supposed to be the best stretch knit around and it is very elastic. This version of legging material does come in a variety of colors and designs so you can match your outfit with ease and still keep your comfort and legs nice and warm.
Bi-Stretch Definition
When you buy some pants made with bi-stretch fabric, you are buying a pair of pants that should last you a very long time. This fabric is very durable and it helps keep you comfortable throughout the day.
Also, this material seems to resist wrinkling as it doe snot need a lot of ironing. The bi-stretch goes across the bias usually and is perfect for when you need to sit a lot during your workday. You do not lose any comfort and the pants or dress, etc., should not crease.
Читайте также: Чтобы молния не заедала ткань
Plus, it will drape well while creating a lovely body. The material comes in a variety of colors so you can create a great fashion statement using this material. Besides pants and dresses, this material is good for skirts, jackets, and suits.
2 Way vs 4-Way Stretch Fabric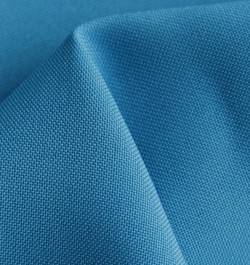 The winner of this head to head competition will depend on your daily activities and how much you need to stretch. The 2 way knit stretch is a great material for some activities but when you are going to do athletic games, etc., then you may want the 4-way stretch.
The 4 way will move as you move and bounce back when you change positions. 2 way does not have that capability thus it will begin to show some wear a lot faster than the 4 way.
While you will get comfort out of the 2-way stretch material, the 4 way should provide even more comfort. It will also let you bend a lot easier than the 2-way version.
In the looks department, 2 way has a tendency to crease more than the 4 way. That is not good when you have important clients to meet that afternoon. It all boils down to the fact that you get more freedom of movement with the 4-way fabric than you will with the 2 way.
Which Way Should Fabric Stretch?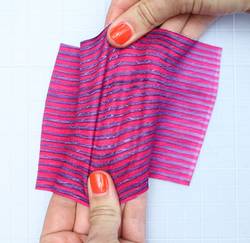 There is really no right or wrong way for material to stretch. Some people may say that the width way is the way material should stretch but that is only for those people who have a growing waistline.
There are some good uses for two way stretch but the direction material should stretch is both length and width. Most people do a lot of different activities and not having that stretch can impede their movement making them slower or putting them more at risk.
By risk, their limbs may not get to where they need to be quick enough and simple accidents may happen. If there has to be a right way a fabric should stretch then it should be the 4 way. That way you are covered and all your movements can be done safely and without worry.
In addition, your comfort levels should be second to none and you can remain in a better mood when your clothes are not hindering your movement.
How Can You Tell if a Fabric is a 4-Way Stretch?
There is a very simple method you can use to test those stretchable knit fabrics and see which one of the 2 varieties they are. You can do this test right in the store without harming the fabric in any way.
Step 1: stretch the fabric from side to side. If it stretches well, then it is most likely a 2-way stretch.
Step 2: Turn the fabric 90 degrees and pull the fabric once again. If it does not stretch then it is two-way fabric. If it does then you know you have 4 way stretch in that knit selection.
Another way to tell is by the softness of the fabric. 4 way feels softer than two ways. Getting the right fabric only takes a minute or two of your time. This procedure can be done by anyone, even your spouses.
How to Cut 4-Way Stretch Fabric
One unique thing about knit fabrics, they do not have grain lines. That may make cutting this material a little harder than normal. The key to cutting this or any other type of fabric is to make sure your cut line is very straight.
If it isn't then you are going to have problems when you go to sew it together into a nice skirt or pair of pants. The next important item you should think about is that you do not want any of the fabric hanging over the edge of the table.
Lay it flat on the floor if your table is not going to be large enough to handle the spread out material. Here are 3 tips on how to cut knit fabrics:
1. If there is a pattern printed on the face of the material, that will determine how you will make your cut. Even if the stretch goes the wrong way you should go with the pattern.
2 . Look for a ribbed or rigidness to the fabric. It can be a subtle appearance. When you find it, that ribbed goes up and down not side to side.
3. Test a 4-inch section of the material. If one side stretches more than the other, then that is the stretch that goes side to side not up and down.
One final word here, do not stretch the fabric when cutting it.
How to Sew Four-Way Stretch Fabric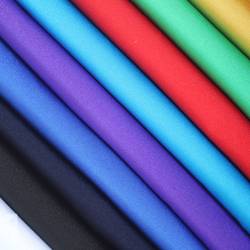 There are a few special items to follow that should help you sew with 4-way stretch materials. The first thing you need to do is find the right needle. A ballpoint needle is the one you want. A sharp needle can damage the fabric and ruin your project. The ballpoint is rounded and should work quite well.
Next, you should use the zig-zag stitch pattern. This pattern has some built-in stretch to it and will not stop your fabric from stretching when it should. This is very important when you want the seam to stretch as well.
After that, you need the right thread. Pick a polyester thread over a cotton one because the polyester version has some stretch to it as well. The cotton thread not so much.
Finally, if you see the edges curling up a little. Take a warm iron and flatten them back down. The most important aspect of this process is that you should not hurry. Take your time and do it right.
How to Sew 2-Way Stretch Fabric
The tips to sew with the 4 way stretch fabric can apply here. There are some more tips to help you sew 2-way stretch knits which can also apply to the 4-way option.
1. Use soap slivers to do your marking. For some reason, nothing bunches up when drawing long lines
2. Use a rotary cutting tool to make your cuts. The rotary cutter should help keep the fabric in place as you work. Regular scissors not so much.
3. Stabilize the fabric. This does not have to be done over the whole fabric but in those key areas where the material may roll up on you, move, and so on.
4. Avoid using pins as these will damage your knit fabric. Use basting methods or fabric clips to hold the fabric where you want it.
5. Don't stretch the fabric when sewing with it. Keep it relaxed and do not pull on it.
6. A ballpoint needle is best but you can also use a stretch needle. The latter needle also has a blunted end so it should not damage the fabric.
7. Set your sewing machine to a stretch or zig-zag stitch.
8. Use the right or correct presser foot. You do not want too much pressure coming from the presser foot so make sure you can adjust it to the right levels. A knit foot may be the best option here.
9. Avoid the double fold hem as this will bulk up your knit and make it lose its shape. Use a double-needle instead to get the hem just right.
Читайте также: Как сшить грибы лисички из ткани
That is how you sew 2-way stretch material.
What Fabrics Have 4-Way Stretch
There seem to be quite a few different fabrics that have 4-way stretch. Forgive us if we accidentally include some that are only 2-way stretch
Knits — there are jersey knits, woolen jersey fabric, 3 by 3 rib knit, bamboo jersey, double knit and more.
Spandex — cotton spandex, polyester spandex, nylon spandex, rayon spandex, stretch satin, stretch velvet, stretch denim and more.
Rubber latex — very stretchy but very uncomfortable to wear as it does not breathe.
Neoprene rubber — it may not always be 4 way but if cut on the bias it can be turned into that style.
Again, you should apply the test to these fabrics to make sure they have that 4-way stretch you want.
Where to Buy 4-Way Stretch Fabric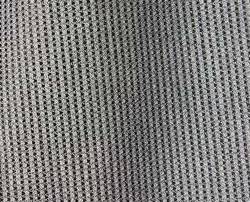 The first place to start looking for your 4-way stretch fabric is at your local sewing stores. Not the big national chains but the ones local people own. They should have a good selection or can order some in for you. Their customer service should also be better than the national chain stores.
After that, you can try your local department stores and then the national chain sewing brands. These can also order the fabric you want but their customer service may not be as good as the local independent retailers.
Next would be online and there are plenty of outlets that will gladly accept your order. This particular company, Ocean Textile , does not provide prices but you can ask for a quote.
Then you can go over to Etsy and see if they have the color or pattern you want. Then there is that go to internet store Amazon with their fine selection. No matter which direction you go, you should be able to find a good selection of four-way stretch material that will complete your sewing project.
4-Way Stretch Fabric by the Yard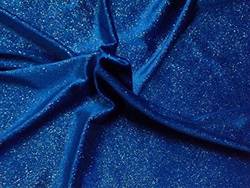 There is a host of fabric outlets that will sell you 4-way stretch fabric by the yard. This time we will start with Amazon as they have a good selection. Just go to their website and type in the subtitle in their search box and you should be able to see quite a number of options.
The same instructions apply to Etsy and Ocean Textile. They have a large selection each making your online shopping easy. Add to that fabric.com, fashion fabric club, and Joann and you will get more material than you should ever need.
A lot of local fabric wholesalers should be able to accommodate you as well.
2 Way and 4-Way Fabrics and Their Uses
Stretch jersey knit — Dresses, skirts, tops
Cotton jersey knit — Women tops, dresses, skirts, trousers, cardigans
Stretch cotton poplin — Warmer weather dresses, blouses, shirts and skirts
Stretch cotton — Blouses, dresses, shirts, skirts. Heavyweight stretch cotton is also perfect for jackets and trousers
Stretch cotton sateen — Blouses, elegant dresses, and skirts. Heavyweight stretch cotton sateen is good for suits
Stretch viscose jacquard — Dresses, blouses, tunics, tops, skirts
Stretch silk satin — Blouses, dresses, skirts, eveningwear, and underwear
Stretch wool — Jackets, cardigans, dresses, skirts, trousers, and sweatshirts
Stretch velvet — Dresses, jackets, skirts, sweatshirts, trousers
Some Final Words
Using both 2 way and 4-way stretch knits in your sewing projects is one way to keep your family nice and comfortable. These materials make great shirts, pants, dresses, and skirts. Plus, they come in assorted colors and prints so you and your family look good all the time.
When looking for stretch fabric make sure to apply the test. That way you know you will be working with the fabric you want and need. 4 way is probably the better material to use as it stretches every which you do and bounces right back to its original form
Then when you go to sew with the fabric, make sure you have the right tools to avoid damaging the material. Follow the sewing tips laid out for you above and you should be just fine. Your family should be proud to wear the clothes you make for them.
Свежие записи

Балкон в многоквартирном доме: является ли он общедомовым имуществом?
Штраф за остекление балкона в 2022: что это и как избежать наказания
Штраф за мусор с балкона: сколько заплатить за выбрасывание окурков
Оформление балконного окна: выбираем шторы из органзы
Как выбрать идеальные шторы для маленькой кухни с балконом